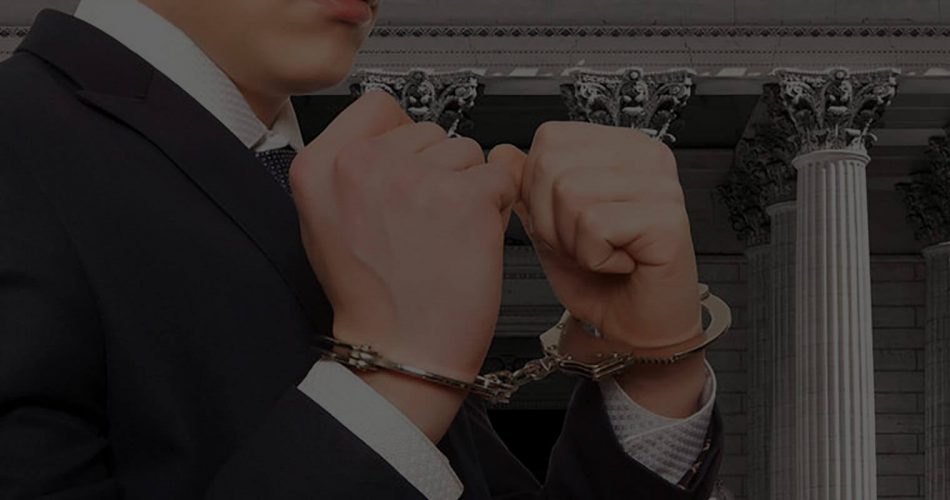 Federal Criminal Defense
With a constitutional right that you are innocent until proven guilty, our experienced attorneys will explore all viable, legal solutions to defend your personal record, social reputation and privilege to live freely.
At the Law Offices of Alex R. Stavrou, P.A., you are never just a number. Mr. Stavrou provides you with an exceptional level of personal care from the moment you call him. Your rights and well-being are always of the utmost importance.
We represent defendants in many different criminal cases:
WHITE COLLAR CRIME
White collar crime is a blanket term that covers crimes specifically dealing with deceit, such as tax fraud, money laundering and even official corruption. The Law Offices of Alex R. Stavrou, P.A., will fight to protect your rights, well-being and reputation. Additional white collar crimes include:
Health care fraud
Business fraud
Mortgage fraud
Bank fraud
Securities fraud
Racketeering
White collar crime is a blanket term that refers to crimes involving fraud or deceit. Such crimes can range anywhere from tax and insurance fraud to racketeering and public corruption. Some of the areas that comprise white collar crime follow:
Tax fraud — The deliberate evasion of tax law, including failure to file taxes or willfully omitting income
Racketeering — Earning profit from legitimate business through illegitimate means
Business fraud — Deceitful business practices including employee theft and embezzlement
Securities fraud — The misrepresentation or distortion of stock information for profit
Insurance fraud — Insurance fraud involves either the insured making false claims or the insurer selling unlicensed insurance
Money laundering — Transferring illicitly obtained funds through legitimate channels in an effort to disguise the original source
Bank fraud — Illegally obtaining property and assets held by a financial institution
Public and official corruption — Using one's position of power to transfer funds and other assets for personal profit
Mortgage fraud — Misrepresenting the terms of a mortgage in order to increase the size of a loan
NARCOTICS/DRUG CRIMES
From a minor misdemeanor to a major infraction of the law, being charged with the trafficking, transportation or possession of illegal drugs can have long-lasting repercussions, including immigration consequences.
The Law Offices of Alex R. Stavrou, P.A. represents clients in all drug-related cases, including those who have been charged with:
Drug trafficking — Drug trafficking includes the selling and importation of illegal substances into the United States. Laws and penalties vary depending on a number of factors, including the drug itself, quantity involved, the areas involved and even the target consumer. Due to the nature of drug trafficking, it is not uncommon for multiple individuals to be charged in a single indictment — some of whom may be loosely or not at all involved with the actual crime.
Drug possession — Drug possession also includes precursor chemicals and accessories related to drug manufacturing and use. If large quantities of illegal drugs are found, it is not uncommon to be charged with possession with intent to distribute.
Pharmaceutical drug violations — Drug crimes go far beyond possession and trafficking. The illegal distribution of pharmaceutical drugs is prohibited by federal and state law.
VIOLENT CRIMES
The Law Offices of Alex R. Stavrou, P.A. is experienced in the representation of serious criminal cases. We take on any and all cases involving violent crimes:
Murder and other homicide charges
DUI and DWI vehicular manslaughter
Firearm offenses
Armed robbery and burglary
Other violations of federal and state criminal charges
Mr. Stavrou has successfully defended countless clients facing various violent crime charges, including:
Murder — The firm represents clients charged with murder, voluntary manslaughter and murder as a result of another violent crime.
DUI and DWI vehicular manslaughter — A death as a result of DUI- or DWI-related accident is considered a felony crime.
Armed robbery — Individuals charged with armed robbery face far more serious penalties than simple theft due to the use of firearms, force and fear.
Firearm offenses — The firm defends clients charged with firearm offenses, including unlawful possession, purchase or discharge of a firearm.
Sex crimes — Sex crimes can be filed as violent crimes, dramatically increasing the severity of the penalties.
SEX CRIMES
Sex crimes are particularly sensitive in nature and require a truly experienced lawyer for subtle yet successful legal representation. The Law Offices of Alex R. Satvrou, P.A. represents clients in a number of cases involving sex crimes:
Rape
Prostitution
Sexual assault
Child pornography
Internet pornography
In addition to featuring extensive experience in local and international law, the Law Offices of Alex R. Stavrou, P.A. has been built on discretion. We understand the repercussions of being accused of a crime, especially if it is a sex crime. The need for privacy cannot be understated. As in other areas of practice, the firm provides clients with exceptional representation without inviting unwelcome attention to your case.
Sex crimes range from minor misdemeanors to serious felony offenses — the penalties of which can easily sully one's reputation, making life after sentencing unbearable. That is why it is important to have an attorney on your side that understands the law and has experience defending individuals charged with sex crimes.
The Law Offices of Alex R. Stavrou, P.A. has represented clients in a number of cases involving sex crimes, including:
Rape — Also referred to as first-degree sexual assault, this includes cases involving statutory, spousal and date rape.
Prostitution — Charges of prostitution can include solicitation, pandering and the deliberate transfer of funds with intent.
Sexual assault — This includes any assault that is sexual in nature, such as groping and attempted rape.
Child pornography — Child porn charges include the possession, purchase, production or distribution of pornography featuring minors.
Internet pornography — With a few exceptions, laws covering Internet pornography are ill-defined at best and vary wildly depending upon location and jurisdiction. The Law Offices of Alex R. Stavrou, P.A. represents clients the world over in cases involving Internet pornography based on local and federal law.